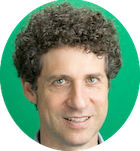 A few of the pieces I've written. For more, get in touch!
The Heart is Beating

piano and prerecorded electro-band

A prog-rock fiesta in which a pianist battles a classic-rock track that rapidly spins out of control, sliding into unexpected variations, time shifts, and epic tunes. In the middle, the pianist sings about a new birth. (The vocals can also be prerecorded for shyer pianists)

Four Songs of Khalil Gibran

bass voice and string quartet

A setting of four selections from Gibran's The Prophet. 1) Pain: a rolling, serious, romantic meditation on the necessity of this difficult experience 2) The Scarecrow: our Scherzo, playful, full of sudden shifts and joyous surprises 3) Defeat: sardonic, cruelly triumphant, but leading into… 4) Love: elegaic, lovely, calm, thoughtful, and ultimately resolute.

There Could be Holy Showers

mixed chorus and piano

When Monteverdi defined his new, expressive style of solo vocal writing as seconda prattica, as opposed to the conventional polyphonic style of prima prattica, he wrote a few pieces in both styles, just to say, ha! I thought this was pretty cool. So when I wrote Hold Me Now as the ultimate expression of the style of the Infinite Orchestra, I wrote a choral version too. Hold Me Now is inspired by the Hafiz poem Daniel Ladinsky wonderfully translated as There Could Be Holy Fallout. And the choral version uses the text more literally.

A fun, lively, funky jazzy piece packed with spontaneous interruptions, weird digressions, and surprises. Sure to wake up your audience after you play that 37-minute atonal dirge

Looking through the Eyes of Polyurethane

violin/piano duet

We start with the piano intro to Looking through the Eyes of Love, but we quickly grind that into hamburger. Fun episodes develop, new tunes emerge, each instrument gets to be a star, and, as always, we build to a spectacular finale.

Outburst

piano, four hands

One pianist kicks off a jazzy tune. The other pianist interrupts them with an arpeggio. The roles reverse The pianists tussle for a while, and then the music begins to fade. Suddenly it gets extremely loud! These sudden outbursts continue in thrilling fashion until everything merges together and drives toward yet another thrilling, foot-stomping ending.

Shehekhiyanu

female voice and piano

A lovely, lyrical setting of the Hebrew text

All the Beautiful Colored Signs

violin and female vocals

A violinist and singer wax rhapsodic about the joys of just giving in, conforming, and hanging out at the mall.

Star Wars opening crawl

mixed chorus and piano

"A long time ago in a galaxy far, far away…" Yes, I set the opening crawl to "Star Wars: A New Hope" to music. Can you say, "Epic"? If you want to perform this at your local choral concert or fan convention, get in touch.

Don't Forget to Give a Hoot

singing cellist

The cellist rocks out on a grungy bass line while philosophizing tunefully, leaving breaks for cool cello solos. "I'm gonna supersize my car. I'm gonna pay to name a car. I won't give up without a rumble in the Bronx," she sings. "Life can last forever or longer. Fear can make you stronger. Shut up and dance."

Journal of Desires

paino solo

A grand, jazzy, majestic piano showcase. A journal of desires.